LT MUSIC PRODUCTIOnS 361-992-7794
  
Latin Gypsy Combo          LIVE MUSIC FOR YOUR EVENT!
PLEASE FOLLOW AND LIKE MY NEW BAND
LATIN SUNSET BAND ON FACEBOOK 
www.facebook.com/latinsunsetband       LATIN SUNSET BAND (variety band)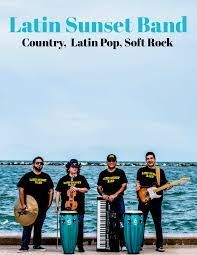 Latin Jazz and Tropical band for hire!  We play mambo, cha-cha-cha, samba, bossanova, latin rock, classic jazz and variety.  We are professional, skillfull and passionate musicians who have been performing music for weddings, anniversaries, private parties, special events and clubs for over 20 years. Our extensive repertoire includes cover songs by Carlos Santana, Celia Cruz, Jimmy Buffet, Freddy Fender, Frank Sinatra, Tito Puente and many others. We can also DJ your favorite style of music between the band sets.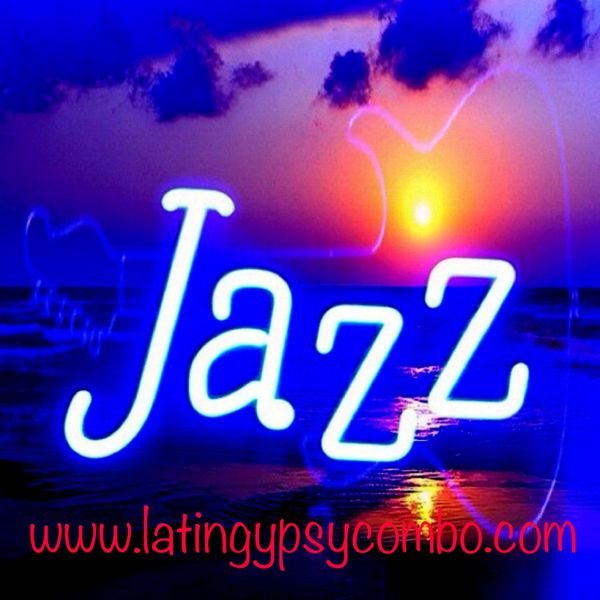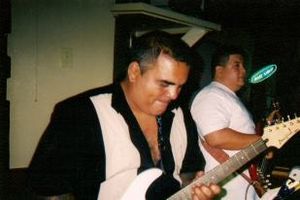 Whether your special event requires a full band or a small combo, we can provide quality music to meet your needs and budget.

Having a wedding or anniversary celebration coming up?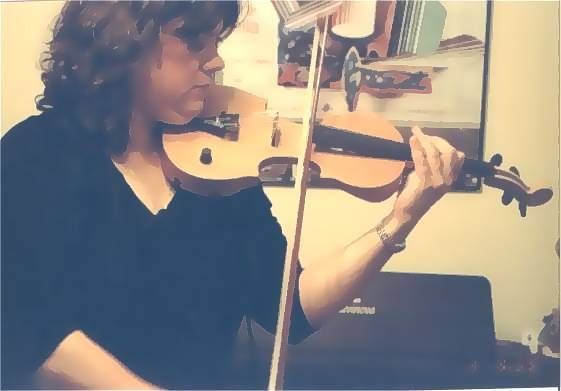 We can also perform classical music for  weddings and anniversaries and  smooth classic jazz for dinner parties, and receptions.
http://www.lissettetorresmusician.webs.com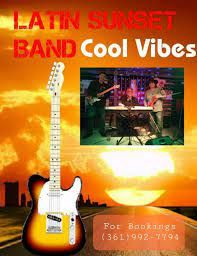 FOLLOW MY NEW BAND ON FACEBOOK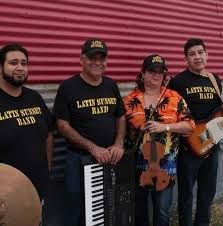 To book Latin Sunset Band please message us on facebook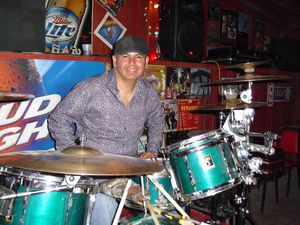 For Bookings Contact:
Lissette Torres at:
Tel. (361) 992-7794
LiTor65@aol.com

Musica en Vivo! Merengue, Salsa, Bolero, Cha Cha Cha, Tropical
Jazz Latino! Tocamos Bodas, Aniversarios y Eventos Privados!
Para contrataciones por favor llamar al: (361)992-7794 y deje un mensaje.
 A Gozar y Bailar con mi combo!

FOLLOW and LIKE MY NEW BAND LATIN SUNSET BAND ON FACEBOOK www.facebook.com/latinsunsetband
You are visitor number: 12191
All Rights Reserved. Copyright 2021
LT Music Productions